Display Personal Touches- Bedroom Decor Ideas
Personal touches are essential in making your bedroom a reflection of your personality and taste. There are numerous ways to make your bedroom genuinely unique, whether you choose a minimalist design or an eclectic mix of décor. In this post, we'll look at some amazing bedroom décor ideas to help you personalize your sleeping environment.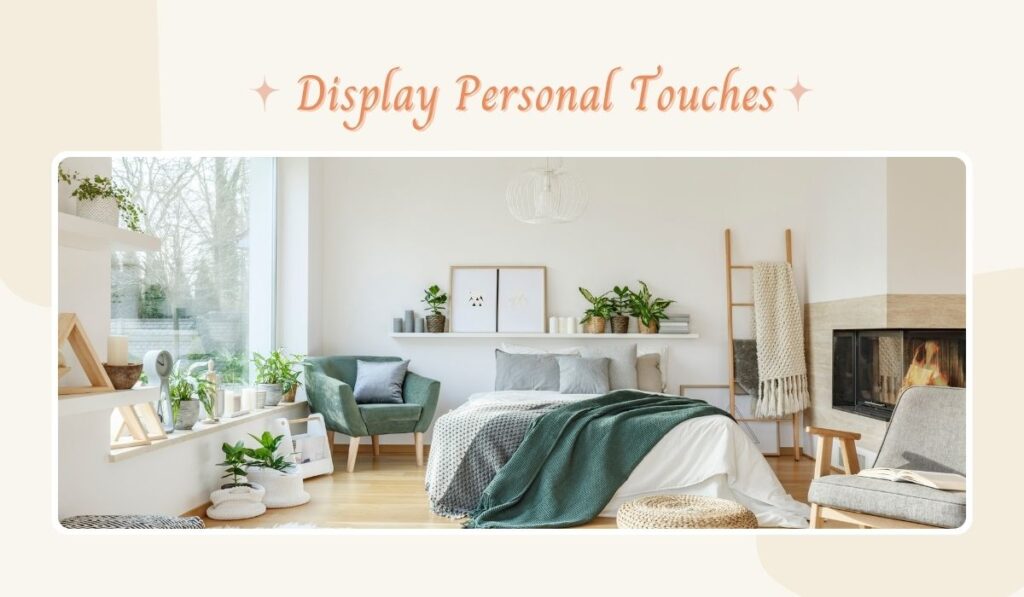 Personalized Photo Wall
Making a personalized photo wall is one of the simplest ways to add a unique touch to your bedroom. You can showcase your treasured family photos, travel memories, or even artwork that you've gathered over the years. Mix and match different frames and sizes to create an eclectic presentation, or choose matching frames for a more coherent effect.
Artwork and Gallery Walls
Incorporating artwork into your décor is another way to customize your bedroom. Whether you prefer paintings, sketches, or pictures, artwork can bring a splash of color, texture, and personality to any space. Make a gallery wall out of your favorite pieces, or choose a statement piece to put above your bed or on a blank wall.
Personalized Headboard 
Because your bed is generally the center point of your bedroom, why not make it genuinely one-of-a-kind? One method to accomplish this is to design a personalized headboard. You can upholster an existing headboard with fabric that fits your design, or you can make a new headboard out of reclaimed wood, wallpaper, or even tiles.
Display Collections
Do you wish to display a collection of books, vases, or figurines? Make your bedroom the ideal place to display your collectibles. You can showcase your belongings on a bookcase or display shelf, or just arrange them on a dresser or nightstand.
Monogrammed Linens and Decorative Pillows
Finally, you can personalize your bedroom by using personalized linens and beautiful pillows. To create a nice and comfortable sleeping room, choose sheets, duvets, and pillowcases with your initial or an unique message, and mix and match them with a range of beautiful pillows.
Your bedroom should represent who you are and what you enjoy. By combining these personal touches into your décor, you can create a genuinely one-of-a-kind and special setting. Remember to have fun and make your bedroom a place you love by displaying photos, artwork, or your collections.