Display Personal Touches - Living Room Decor Ideas
The living room is the heart of your home, where you and your guests spend most of your time. It's important to make a space that is warm and inviting, fits your style, and makes you feel at home. With a few simple changes to the room's decor, you can make it a place that shows off your unique style.
Putting up personal items in your living room not only gives it more character, but also makes it feel more homey and inviting. Personal touches, like family photos, artwork, and collectibles, tell the story of your life and make your home feel warm and welcoming.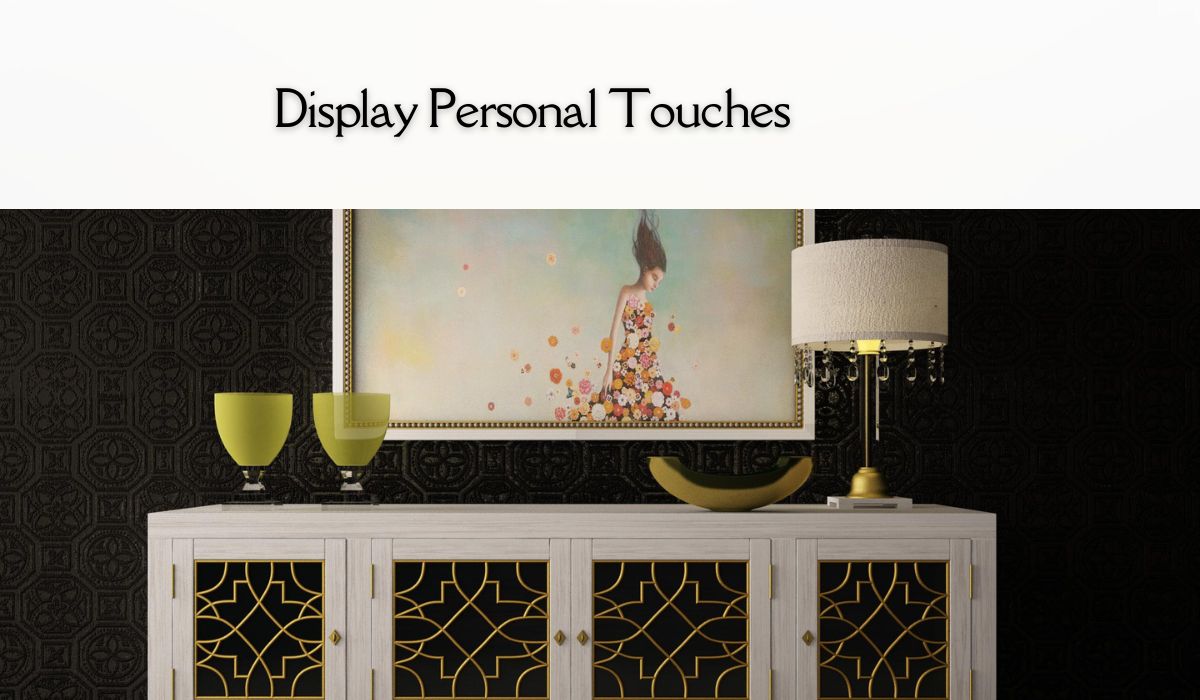 Display Family Photographs
Family photographs are one of the simplest ways to add a personal touch to your living area. You can put your favorite family photographs in frames of various sizes and shapes to create a picture wall. Consider including black-and-white photographs for a timeless appearance.
Exhibit Artwork
Artwork is another excellent method to personalize your living room. Choose elements that reflect your personal style and enhance the space's overall aesthetic. If you possess a collection of artwork, consider putting comparable pieces together to create a unified appearance.
Exhibit Collectibles
Vases, figurines, and other ornamental collectibles can bring a personal touch to your living space. You can create a focal point in your room by exhibiting your collection on shelves or in a glass cabinet. Try to create a balanced and harmonious appearance when arranging your treasures by grouping comparable pieces together.
Display Books
Additionally, books can offer a personal touch to your living room. Consider including a bookshelf to showcase your favorite titles and create a comfortable reading area. You may also stack books on a coffee table or end table for a casual, unstructured appearance.
Tips for Putting Your Personal Touches on Display in Your Living Room
Here are some ideas to help you incorporate personal touches into your living room:
Keep it simple: Avoid adding too many personal touches to your living space. Choose a few significant elements and arrange them to compliment your overall design.
Create balance: When presenting personal touches, strive for a balanced and harmonious appearance. Instead of presenting too many products in one place, divide them evenly throughout your space.
Consider utilizing contrasting hues: when exhibiting personal touches like black-and-white images or brightly colorful artwork. This will serve to create visual interest and direct the viewer's attention to the goods on display.
Displaying personal touches in your living room is a great way to add personality to your space while also creating a warm and inviting ambiance. You may convert your living room into a setting that represents your particular style and makes you feel at ease with a few easy changes. Keep it basic, maintain balance, and use contrasting colors when displaying family photos, artwork, collectibles, or books for a coherent effect.