Industrial Edge- Kitchen Decor Ideas
Many kitchens now have an industrial edge, which is a trendy design style. This look combines raw materials and utilitarian components to create a distinct, urban vibe. There are numerous ways to infuse an industrial edge into your kitchen, ranging from exposed brick walls to metal accents. We will look at some of the most popular industrial kitchen décor ideas in this article.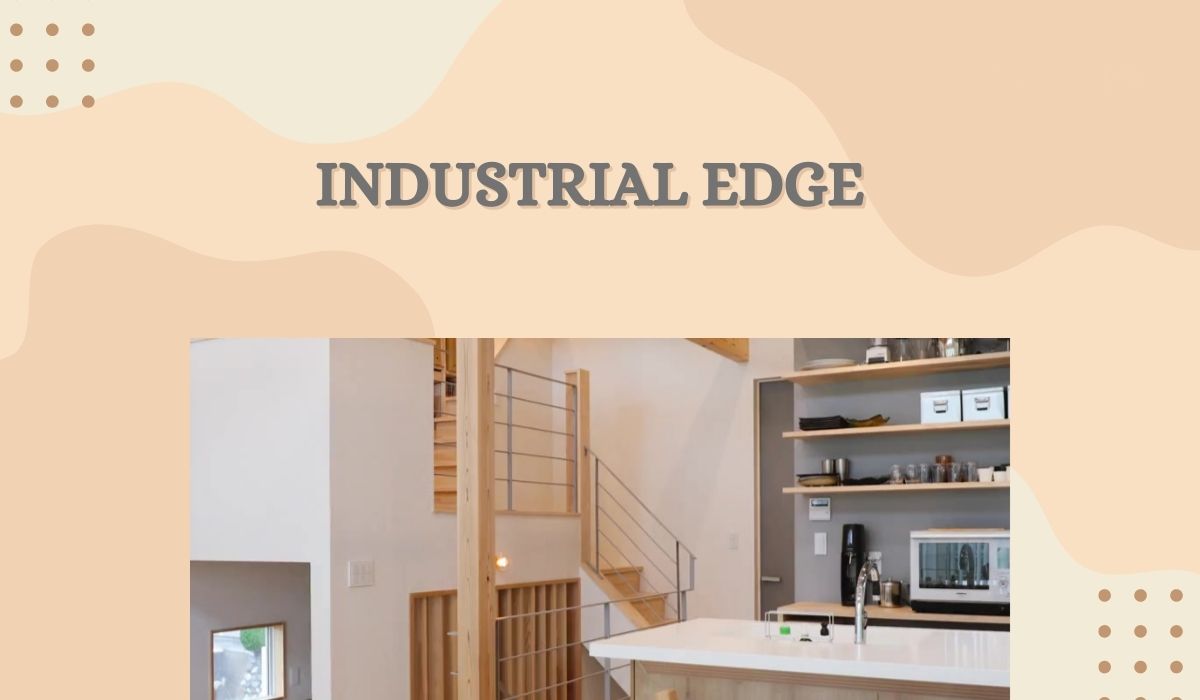 Exposed Brick Walls
Exposed brick walls are a typical feature of industrial design. The brick's natural texture lends depth and character to the area. If you have an original brick wall in your kitchen, consider exposing it for an instant industrial edge. If not, a brick wallpaper or a wall treatment that resembles the texture of brick can be used to achieve the look.

Metal Accents
Metal accents, such as copper or stainless steel, are another important component of the industrial look. These materials are long-lasting, low-maintenance, and lend a gleam to the space. For a unified industrial effect, use metal accents on cabinets, light fixtures, and hardware.
Recycled Wood
Reclaimed wood is another popular material in industrial kitchens. This material has a long history and brings a warm, natural aspect to the room. Reclaimed wood can be used on countertops, backsplashes, and islands to create a one-of-a-kind and useful surface.
Concrete Countertops
For commercial kitchens, concrete worktops are a common alternative. This low-maintenance material has a rough, urban vibe about it. Concrete countertops can be used to achieve a minimalist design, while decorative elements can be used to provide color and texture.
Shelving
The industrial style is defined by open shelving. This sort of shelving allows for quick access to objects while also adding a utilitarian touch. Display dishes, glassware, and decorative things on open shelving.
Industrial Pendant Lights
For industrial kitchens, pendant lights offer a fashionable and functional lighting solution. These lights come in a range of forms and materials, such as metal, glass, and wood. Add a hint of industrial edge to your kitchen with industrial pendant lights.
Concrete Flooring
Concrete flooring is a low-maintenance and long-lasting alternative for commercial kitchens. This style of flooring is ideal for high-traffic areas and gives the space a raw, urban feel. To achieve a consistent industrial vibe in your kitchen, use concrete flooring.
Hardware for the Industrial Sector
Metal handles and knobs, for example, are an utilitarian and aesthetic element in industrial kitchens. To create a utilitarian touch, use industrial hardware on cabinets, drawers, and doors.
Finally, bringing an industrial edge into your kitchen is an excellent approach to create a distinct and useful environment. There are numerous methods to achieve this current design trend, ranging from exposed brick walls to metal embellishments. So, pick the decor ideas that best suit your personal style and taste, and enjoy your new industrial kitchen's new look.