Light It Up with Candles and Lanterns - Rustic Decor Ideas
Lighting is very important in creating a warm and inviting atmosphere in your home. Candles and lanterns can be used to add a cozy and rustic touch to any room, whether you want to create a romantic atmosphere or simply unwind after a long day. In this article, we'll look at some tips and ideas for using candles and lanterns to give your home a rustic feel.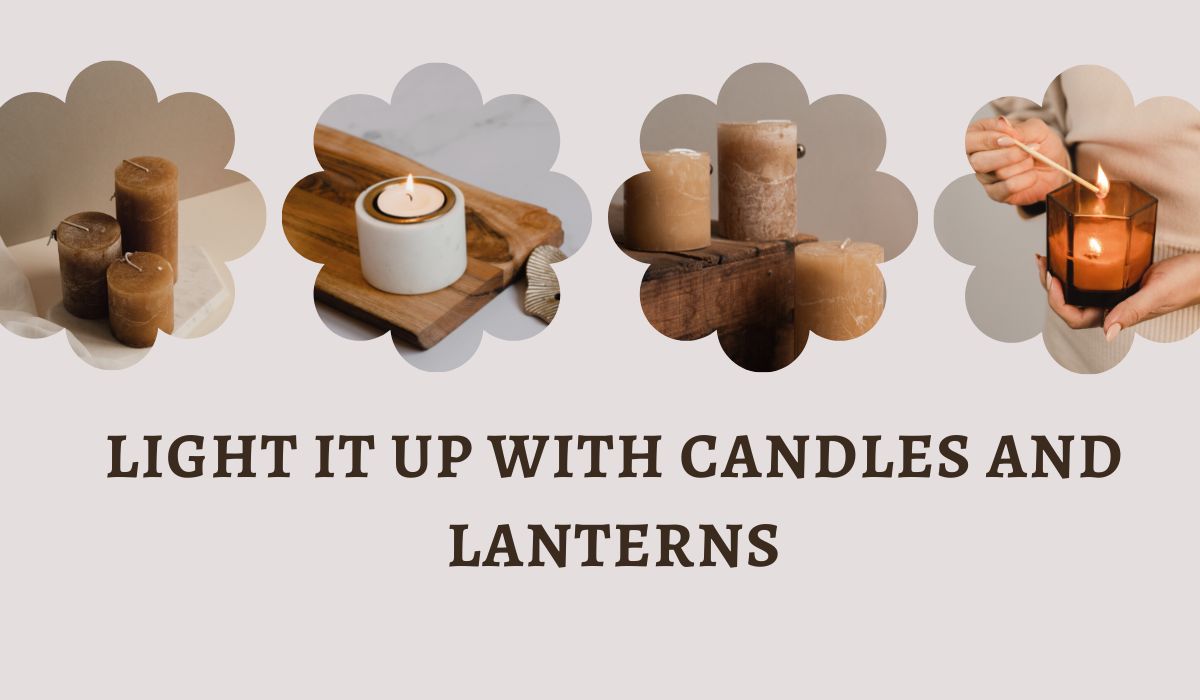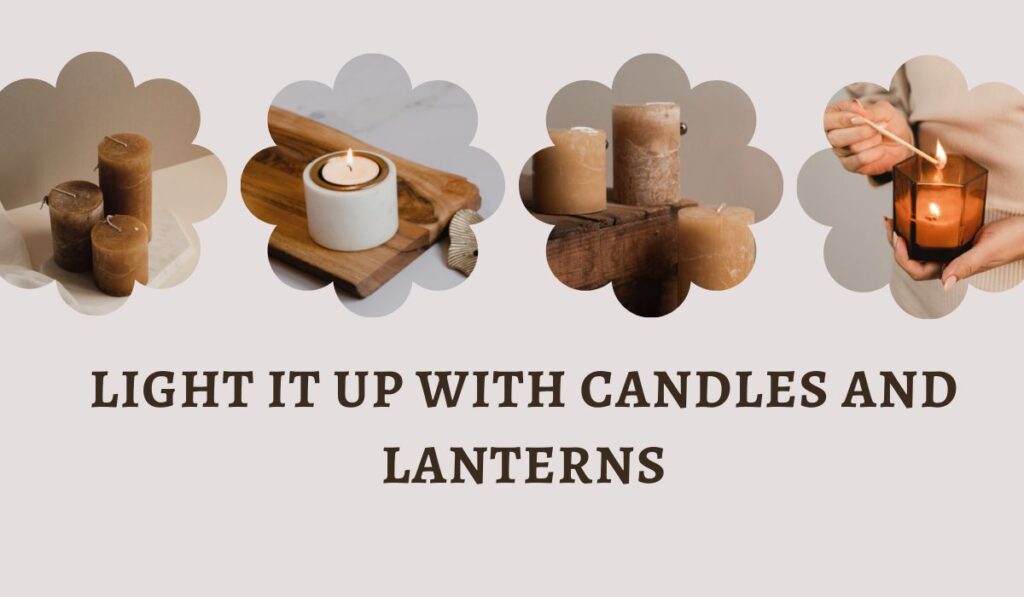 Choosing the Best Candles
Candles come in a wide range of scents, sizes, and shapes, so selecting the right ones for your space is critical. If you want a rustic look, use unscented candles in neutral colors like beige, cream, or white. These colors will go with any decor, and because they don't have a scent, they won't clash with other fragrances in your home.
Make use of Candle Holders
Candle holders are an excellent way to enhance the elegance and sophistication of your candles. Consider using holders made of natural materials such as wood, stone, or metal for a rustic look. You can also create a unique and eclectic look by using mason jars, vintage tins, or other repurposed items.
Make a Grouping
A grouping of candles or lanterns can be an excellent way to add visual interest and texture to a room. Different sizes and shapes of candles, as well as different types of candle holders, can be used to create groupings. Consider placing your grouping on a natural wood slab or a piece of vintage metal for a rustic touch.
Lanterns can be mixed and matched
Lanterns are an excellent way to add a distinctive and rustic touch to your décor. They are available in a variety of shapes and sizes and can be used both inside and outside. Lanterns can be used to create a welcoming atmosphere on your front porch or to add a cozy touch to your living room. To achieve a rustic look, consider using lanterns made of wood, metal, or wicker.
Experiment with Positioning
The placement of candles and lanterns in your decor is critical. Consider placing candles or lanterns in unusual locations, such as a bookshelf, a fireplace, or even a bathroom. This will add visual interest and warmth to your space, making it cozy and inviting.
Finally, incorporating candles and lanterns into your rustic decor can create a warm and inviting atmosphere in any space. Whether you use real candles or flameless alternatives, the soft glow and flickering light provided by candles can be both calming and romantic. Mix and match different styles and sizes of candles and lanterns to create a one-of-a-kind and personal display. You can use these simple yet versatile decor elements to transform your home into a cozy rustic retreat with a little imagination.