Use Natural Materials- Farmhouse Decor Ideas
Farmhouse decor is a timeless style that is frequently associated with cozy, inviting, and rustic interiors. Utilization of natural materials is a key element of this design. By incorporating natural materials into your farmhouse-style space, you can create an inviting and cozy atmosphere that is reminiscent of home. This article explores some ways to incorporate natural materials into your farmhouse decorating ideas.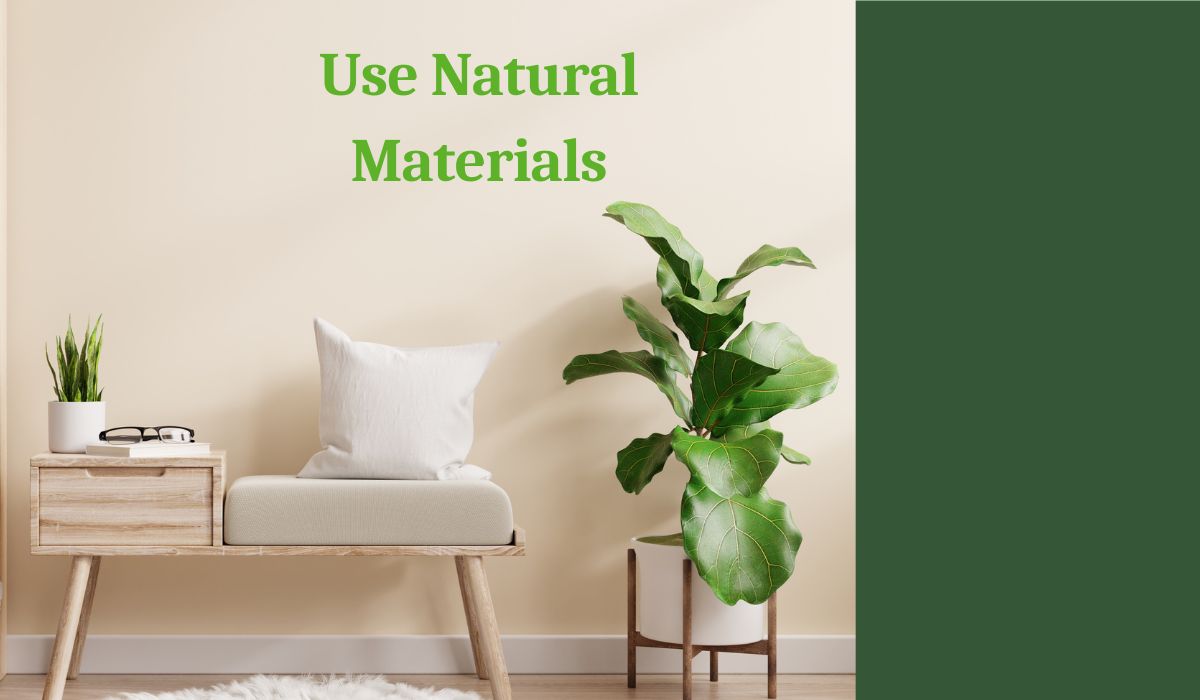 Wood
Wood is a crucial component of farmhouse design. Natural wood accents, whether reclaimed, distressed, or unfinished, can add warmth and personality to any space. Consider using wooden furniture, such as a farmhouse table or a rustic bench, or wooden shelves to display your favorite decorative items.
Stone
Natural stone is another excellent way to incorporate natural materials into your farmhouse design. Consider incorporating stone accent walls or natural stone tiles into the backsplash. Stone fireplaces and mantels are also excellent room focal points.
Woven Surfaces
Woven textures, such as jute, sisal, and seagrass, are an excellent way to add natural texture and coziness to your farmhouse decor. To add a touch of natural texture to your space, consider using woven rugs, baskets, or even a woven pendant light.
Natural Fabrics
Linen, cotton, and wool are excellent natural fabric options for farmhouse-style décor. Consider adding texture and coziness to your space with linen drapes or a wool throw.
Greenery
Greenery is a simple and inexpensive way to add a touch of natural beauty to your farmhouse's interior design. Consider using a combination of real and synthetic plants to add life and vitality to your space. A vase of fresh flowers placed on a table in the farmhouse style can also add a splash of color and natural beauty to the room.
Leather
Leather is an excellent organic material to incorporate into your farmhouse's design. Consider adding texture and coziness to your space with a leather armchair or sofa. A simple leather pouf can also be a great addition to a living room decorated in the farmhouse style.
Unprocessed Materials
The use of raw materials, such as unfinished wood or untreated metals, can add authenticity to your farmhouse decor. Consider adding character and warmth to your space with unfinished metal lighting fixtures or untreated wood beams.
In conclusion, incorporating natural elements into your farmhouse decor can make your home feel warm and inviting. Whether using wooden accents, stone textures, or floral arrangements, the addition of these natural elements can create a cozy atmosphere and a sense of peace. By selecting the appropriate combination of natural materials, colors, and textures, you can create a functional and aesthetically pleasing space.