Vertical Storage Solutions- Small space decor ideas
Living in a small space frequently entails dealing with the issue of limited storage. Finding space to store your belongings can be difficult whether you're renting a tiny studio apartment or downsizing to a smaller house. However, with a little imagination and forethought, you can maximize every inch of your space and make it feel larger and more organized. Thinking vertically and making full use of wall space is one of the best ways to maximize space. In this article, we'll look at some of the best vertical storage ideas for small spaces to help you create a more functional and stylish living space.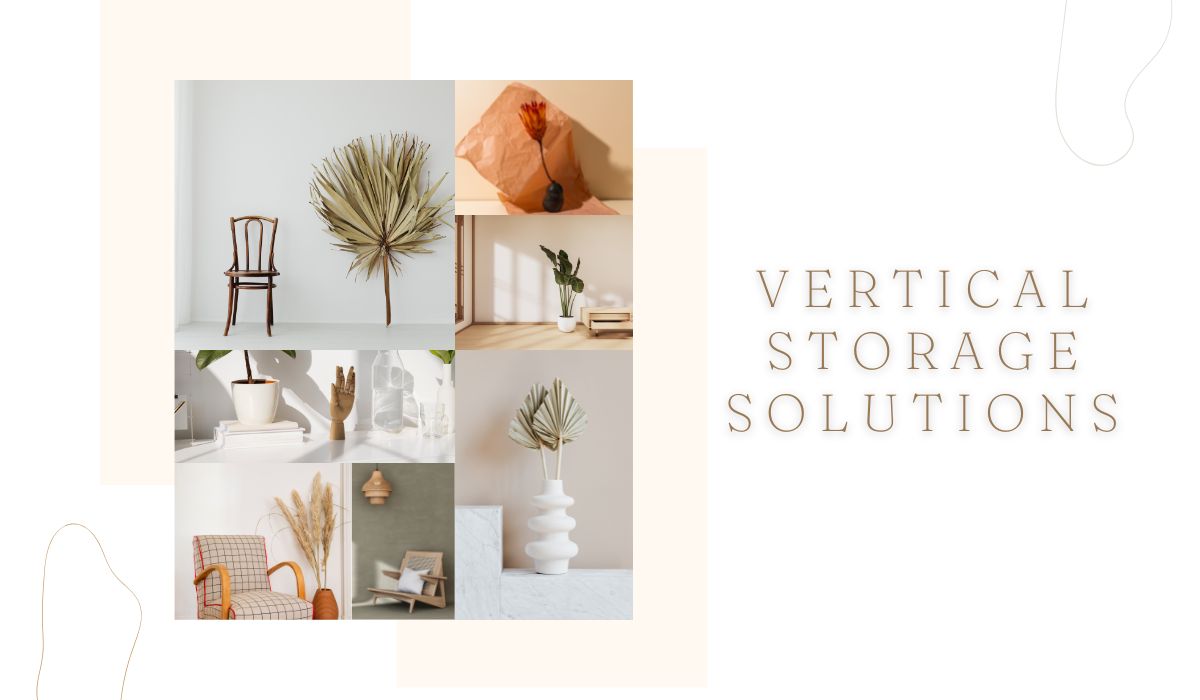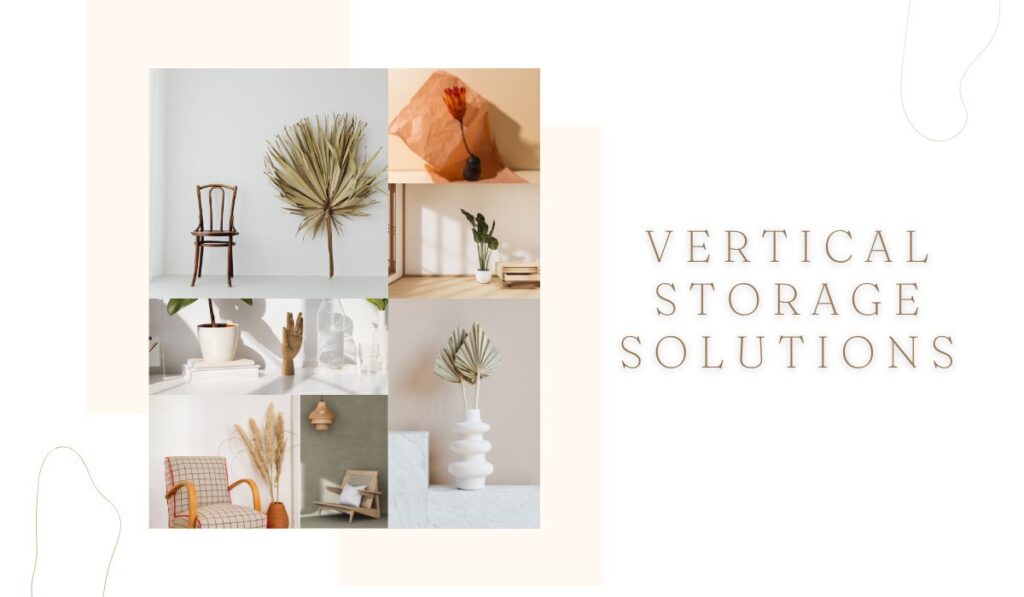 Install Floating Shelves
Floating shelves are a great way to add extra storage without taking up valuable floor space. These shelves, which come in a variety of sizes and materials to match your decor, can be installed on any empty wall. Whether you need to store books, trinkets, or kitchenware, floating shelves are an efficient way to display and organize your items.

Use Over-Door Storage
Using over-door storage is another clever way to make use of vertical space. Over-the-door storage is an excellent way to keep items off the floor and out of sight. These storage solutions are available in a variety of styles, such as hanging pockets, hooks, and shoe organizers, making them a versatile option for any room in your home. Over-the-door storage is ideal for shoes, scarves, and purses in the bedroom, or towels, toiletries, and cleaning supplies in the bathroom.
Install Wall-Mounted Cabinets
Wall-mounted cabinets are a great way to store items that you don't want on display, such as cleaning supplies or extra linens. These cabinets are available in a variety of sizes and styles, making it simple to find the ideal fit for your home. You can also use them to display decor items like plants or picture frames, creating a visually appealing focal point in any room.
Use pegboards
Pegboards are a versatile and adaptable storage solution that can be used in any room of your home. They are ideal for storing tools, crafting supplies, and kitchen utensils. Pegboards are available in a variety of sizes and colors, and they can even be painted to match your decor. Install a pegboard in your home office or garage to organize your tools, or in your kitchen to keep your cooking utensils organized.
Invest in a Tall Bookshelf
A tall bookshelf is a great way to maximize vertical space while also adding style to your home. Bookshelves can hold books, decor items, and even clothing. They are available in a variety of styles, from industrial to modern, so you can find one that matches your decor. A tall bookshelf is an excellent storage solution for a small bedroom or living room because it takes up little floor space.
Finally, there are many creative and practical vertical storage solutions that can help you make the most of your limited space. There are numerous options available to fit your style and needs, ranging from shelves and hooks to baskets and hanging organizers. Using these vertical storage ideas, you can keep your small space organized and clutter-free while still having everything you need within reach. So, get creative and start making use of your home's often-overlooked vertical space!